Summer Greetings
We send summer greetings to all our friends, family and supporters.
Our summer has been a bit busy and full of changes. Our family is suddenly smaller! Both of our boys are now living in the U.S. and we only have Anna with us now. Please have a look at what has been going on in our family and ministry since June.
Daniel Graduates From High School
All of our children have been home schooled, but they have also been enrolled in Lighthouse Christian Academy. Through Lighthouse, they have official records and supervision of their work. This has been a tremendous blessing for us. However, all good things do come to an end! Both Sara and I participated in our children's education for many years (since kindergarten), but the end of high school has arrived. David graduated last year, and now it was time for Daniel.
On June 11, we left on a short trip to Nashville, Tennessee, for Daniel's high school graduation. Since we had gone also last year for David's graduation, we pretty much knew what to expect. In the morning on graduation day, we headed to the church for the registration process and pictures. The school provided a very nice breakfast with fruit, cake, croissants, and many other "goodies". Afterwards, we drove to the offices for a tour of A.C.E and the school. What a beautiful facility the Lord has provided for this ministry! In the afternoon, we dropped Daniel off at the church for practice and then arrived 1/2 hour early to be seated for the ceremony. Around 100 student were present for the ceremony, although many others from around the world also graduated but were not present in Nashville.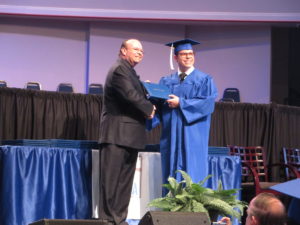 We thank God for the wonderful blessing of a Christian education in a homeschool setting. I believe it has been the perfect fit for our lifestyle and work as missionaries and pastors in Mexico.
Our cabin (where we do school) will now be much more empty. Anna and I (David) will be beginning high school together in a couple of weeks.
Daniel leaves for Portland Bible College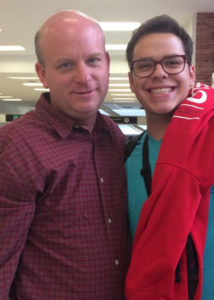 We came back from the graduation Thursday, spent the weekend on church activities here, and then took Daniel to the airport the following Monday morning because he needed to get to Portland Bible College.
Although he worked here for about a month after finishing school, there was no way that he could earn enough money working here in Mexico to pay for U.S. tuition rates. However, Carlos Marin, from Portland Bible College, offered to help him get into the dorms and start working on campus right away so that he could begin earning money to pay for his schooling.
Daniel has been working very hard all summer in maintenance at the school. Our other son, David has been working all summer in Grand Rapids, Michigan, for his tuition, also. Both of them will be starting school in a couple of weeks.
We believe God is calling Daniel into ministry, so this is an important step in his preparation.
Preparing To Plant a Church
As I mentioned in my last update, we have been feeling that the time to plant a new church has been coming. After speaking about this to one of our leaders and his wife, the Lord has confirmed our vision and opened the doors to make it happen. Gabriel and Silvana, who have been a part of our church and leadership team almost from the beginning, will soon be sent out with a "seed group" to establish the church in Jaltepec, a small town on the outskirts of Tulancingo.
Although the town of Jaltepec itself is quite small, many new residential neighborhoods have been sprouting up over the last several years. There are currently no other churches in the immediate area. We believe that this growing community needs a good church and that we have been called to establish the kingdom of God in this region.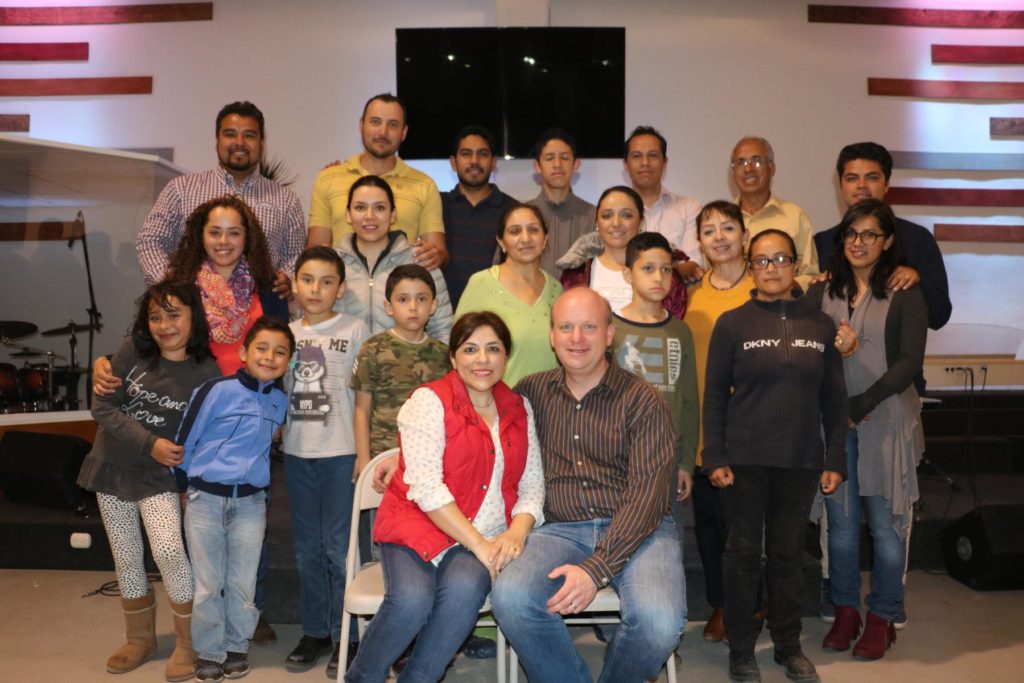 This next Sunday, August 13, we will have a special commissioning service to send Gabriel and his family to raise up and pastor the new church, beginning with the "seed group" consisting of several families of our church who will be sent along with them. We ask that you pray for growth and good fruit during these next several months as the church becomes established.
The Lord has already supplied a rented building for the new church just a couple of blocks from the center plaza. The owner of a party hall offered his building for a good price. We went to see the building and were very surprised how well it will meet the needs of the new church.
The inauguration service will be held on August 20, and I will be preaching at the first service. We are excited about what God is going to do in Jaltepec!
Prayer requests
Please pray for our sons, David and Daniel, as both begin college. Please pray that the Lord will help them to keep their eyes and hearts steadfast in Him and for the financial provision they need.
Please pray for Anna as she continues her education here at home.
Please pray for the new church in Jaltepec.
Please pray for safety for us in our travels in the coming months.
Please pray for the anointing of the Holy Spirit as we go forward with the church in Tulancingo. We will be needing new leaders, as several are leaving with the seed group to Jaltepec.