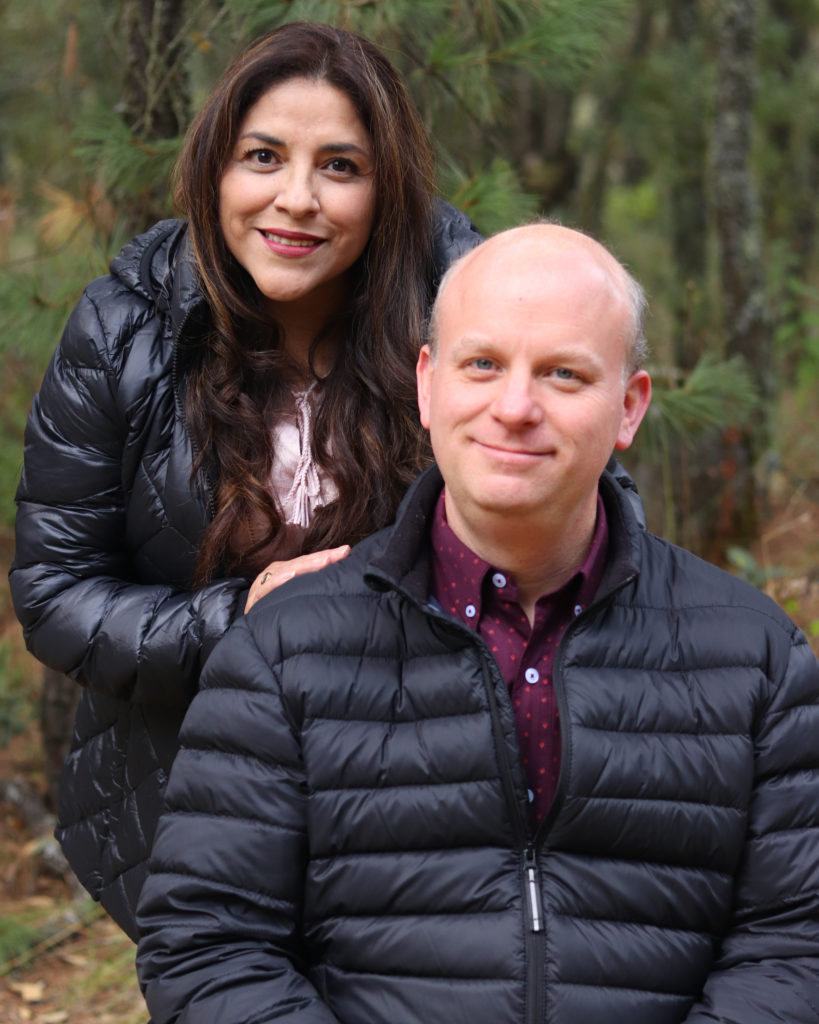 As I write today, it is the last day of 2020. I know that many people are happy that 2020 is over because it has been quite a year! As we begin 2021, all of us hope for something better for this next season. Even though 2020 was a difficult year for most of us, it definitely hasn't been a waste of time in God's calendar. In His sovereignty He has been calling the attention of the nations to change their hearts and place their hope in the Lord. This present world, with its pain, affliction, grief and difficulties, continues to be under the care of a loving Father who sent His Son to redeem it and bring His people back to communion with Him. How thankful we are for Jesus Christ who makes it possible for us to live in peace and harmony with God, even in the midst of the chaos!
This past year was full of challenges for us, but at the same time, it has been a good year. The Lord has allowed us to continue ministry in several different but interesting ways. Here is a little of what has happened with us and our family during 2020.
In March, all churches were shut down across Mexico and many nations of the world. We immediately moved everything online, which was a challenge but at the same time an interesting change for us and many of our people. We began prerecording our services in more of a "studio" style and delivering them simultaneously to our people via YouTube, using Facebook and WhatsApp as our main ways of keeping our congregation connected on Sundays. During the months of June/July, Sara did an online parenting course, and Anna and I also prepared weekly devotional material for each family to use during the week. Then, a few months into the pandemic, we also started small groups on the Zoom platform on Wednesday nights. Those groups went over really well and allowed our group leaders to continue to minister more personally to each member of their groups. At the same time, these small groups began getting involved in helping others in our church and community with groceries, small offerings, and other little blessings. God allowed us to reach several new families in the midst of the pandemic and we're thankful to see some of them now growing in their relationship with the Lord and they now consider our church their home.
A couple of weeks ago we did a larger Zoom meeting on a Wednesday night, and just under 50 of our families connected online. It was great to see so many of them all together for that meeting! It was also wonderful to confirm that many of those who considered themselves members of our church before the pandemic have continued with us through this very different time. Each Sunday morning we try to engage in the chat with the families who connect to our services on YouTube. We've been able to minister to several this way, praying with them for certain needs that they have. We've also done counseling using video calls and have been able to reach people outside of our local area.
We are now officially a church without a building. We have been renting for many years, but during this past year we only used the building for three months. This next year will be very interesting and is full of "unknowns", but we believe that the Lord will direct our steps as we move out into new experiences with our congregation. During this year we have been constantly reminded that the church is people, not a building or a piece of property. Where will we meet once the pandemic is under control? We don't really know yet, but we know the One who is in control of the future.
Our Online Bible School has continued to move forward through the year of 2020. We developed and recorded three new courses and had an enrollment of around 170 students during this last semester. Our homiletics course was a new experience for us, as we taught on principles of preaching and then had the students practice preaching online via Zoom group video calls. Their final exam, a message recorded and placed on YouTube, was a challenge for many of them. Almost all the students did very well.
As a family, it has also been a very interesting year. Our son Daniel, who is in his last year at Portland Bible College, is now engaged to be married to Elisa Kaylor. He and Elisa came down here to Mexico for Sara's birthday in September. Our oldest son David, who is studying at Western Michigan University, is currently with us. He will be going back in a couple of weeks. Anna is here with us in her last year of high school and plans to continue her studies online next fall. Our family is doing well.
We pray that the Lord will bless and keep each of you. He is faithful and His Word will never fail!
Thank you so much for your love, prayers and support during the year. We appreciate each of you and all you do for us!
Blessings!
David and Sara Lont and family